Books by Sandra Postel
A leading authority and prolific author on international water issues, Sandra has been hailed for her "inspiring, innovative and practical approach" to promoting the preservation and sustainable use of freshwater.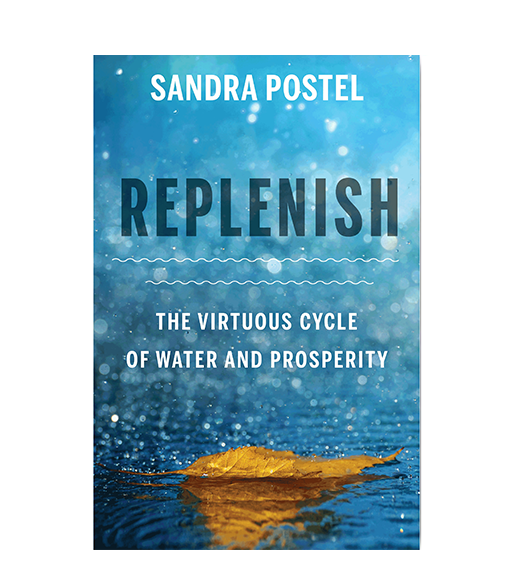 REPLENISH
THE VIRTUOUS CYCLE OF WATER AND PROSPERITY
For centuries, we have disrupted the natural water cycle in an effort to control water for our own prosperity. But we have reached a tipping point. Big dams, diversions and levees are not only harmful to freshwater ecosystems, they are now frequently less effective in building water security.
Sandra Postel argues that with the risks of floods, droughts, wildfires, and water shortages, on the rise we must look to solutions that work with, rather than against, nature's rhythms. She takes readers around the world to explore innovative projects that are doing just this, and makes the case that scaling up such efforts will be essential for the security of our food, communities, and economies in the coming decades.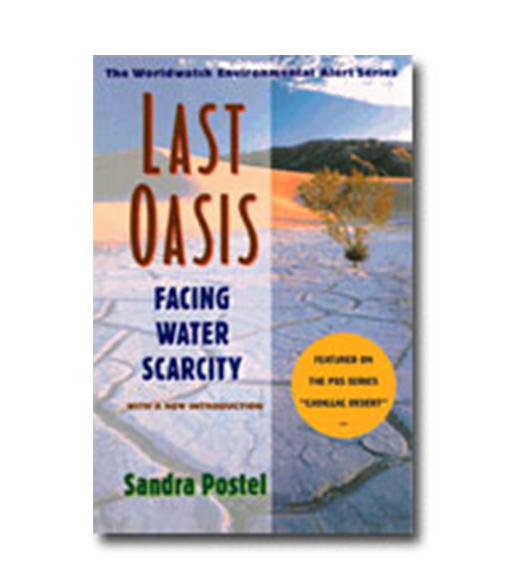 LAST OASIS
FACING WATER SCARCITY
Appearing in eight languages and the basis for a 1997 PBS documentary, Last Oasis frames the many dimensions of the world's water challenges and demonstrates how conservation and efficiency improvements can meet new water needs at lower economic and environmental costs than traditional supply projects. These measures constitute our "last oasis" – and they have barely been tapped. Postel calls for a water ethic that places the preservation of freshwater ecosystems at the heart of water management.
"Last Oasis is the call to arms most often cited by others in the field." — Marq de Villiers, author of Water: The Fate of our Most Precious Resource
Last Oasis "is marked by lucidity, balance, levelheadedness and, at bottom — and for this we can be thankful — optimism.  Los Angeles Times Book Review.
The PBS documentary, Last Oasis, produced and directed by Linda Harrar, is program four in the Cadillac Desert film series.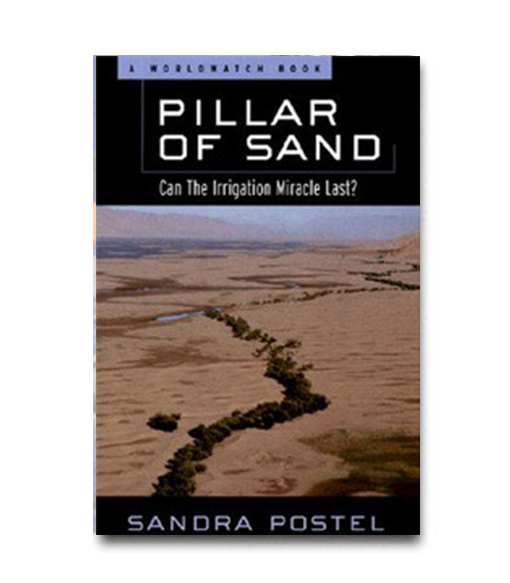 PILLAR OF SAND
Can the Irrigation Miracle Last?
Irrigation has been a powerful tool of human advancement for 6,000 years. In Pillar of Sand, author Sandra Postel examines the challenges to our modern irrigation society – from mounting water scarcity and salinization of soils to rising tensions between countries over shared rivers. She shows how innovative technologies and strategies can improve irrigation's sustainability and alleviate hunger and environmental stress at the same time.
"Postel gives a lucid and authoritative account of humanity's dwindling supply of fresh water and what to do about the shortage before it causes dangerous social and economic problems worldwide." — E. O. Wilson, Pulitzer Prize winner and renowned Harvard biologist, in selecting Pillar of Sand, one of his three favorite books of the year for the Washington Post (Dec 2000).
To date, Pillar of Sand has been selected for course use at more than 130 colleges and universities.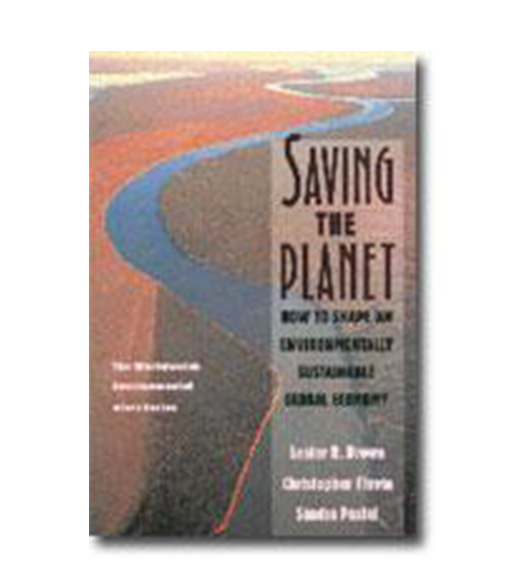 SAVING THE PLANET
How to Shape an Environmentally Sustainable Global Economy
Authors: Lester R. Brown, Christopher Flavin, and Sandra Postel
Two decades after the United Nations Conference on the Human Environment in Stockholm, the world faces a choice between reforming its economic and political systems or risking a future of irreversible ecological decline, according to Saving The Planet. "The challenge is to go beyond responding to disasters, to shaping environmentally healthy societies," say the book's authors, Lester Brown, Christopher Flavin, and Sandra Postel.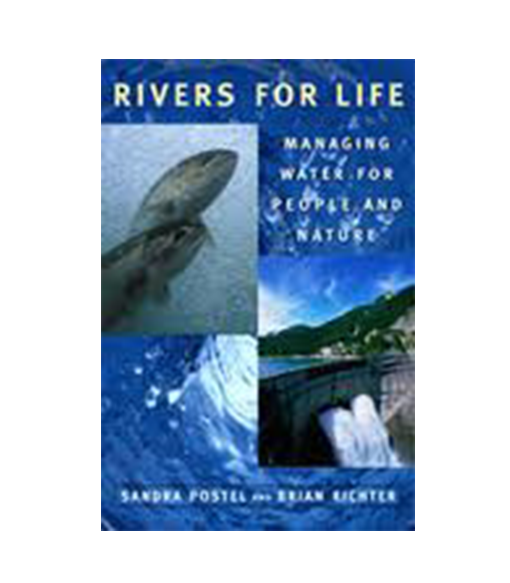 RIVERS FOR LIFE
Managing Water for People and Nature
Authors: Sandra Postel and Brian Richter
Postel and Richter provide a compelling case for new approaches to preserve and restore natural river flows — the patterns of flow that freshwater species depend upon and that provide valuable ecosystem services. Rivers for Life is the first book to synthesize the science and policy of river flow management. It provides a rich collection of ideas, case studies, and examples of how to reform the use and management of rivers for the greater social good.
"…a clarion call to society for the need to balance human demands with the needs of our world's rivers, the arterial system of life on this planet." — Mike Dombeck, Chief Emeritus of the U.S. Forest Service
"If you read one book on river ecology and management this year, Postel and Richter's should be it."— Conservation in Practice
"…very well written, scientifically sound, and compelling in its message. A must read for all readers, but especially for those involved in water resources, hydrology, and ecosystem management. SUMMING UP: Essential. All levels." — Choice, March 2004