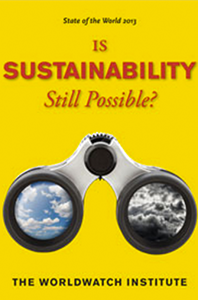 State of the World 2013
Edited by Linda Starke. Island Press, 2013.
Sandra's chapter is titled, Sustaining Freshwater and Its Dependents
State of the World 2013 cuts through the rhetoric surrounding sustainability, offering a broad and realistic look at how close we are to fulfilling it today and which practices and policies will steer us in the right direction. This book will be especially useful for policymakers, environmental nonprofits, and students of environmental studies, sustainability, or economics.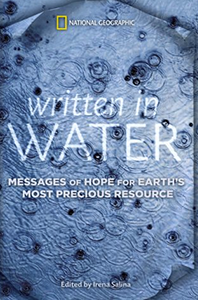 Written in Water
Edited by Irena Salina, National Geographic, 2010.
Sandra's essay is titled Honest Hope.
Written in Water comprises a collection of essays authored by heroes and leaders in the field of water solutions and innovations—a broad range of people from varied disciplines who have contributed their hearts and minds to bringing awareness to and conserving Earth's freshwater supply. In their own words, authors tell of such tragedies as water slavery, drought, or contamination, as well as their own professional struggles and successes in pursuit of freshwater solutions.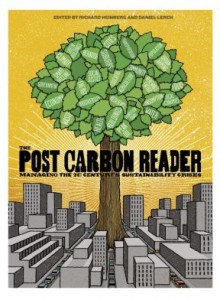 Post Carbon Reader
Edited by Richard Heinberg and Daniel Lerch, Watershed Media, 2010
Sandra's chapter is titled Water: Adapting to a New Normal.
How do population, water, energy, food, and climate issues impact one another? What can we do to address one problem without making the others worse? The Post Carbon Reader features essays by some of the world's most provocative thinkers on the key issues shaping our new century, from renewable energy and urban agriculture to social justice and community resilience.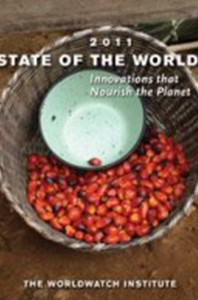 State of the World 2011
Edited by Linda Starke.  W.W. Norton and Worldwatch Institute, 2011.
Sandra's chapter is titled, Getting More Crop Per Drop.
State of the World 2011 not only introduces us to the latest agro-ecological innovations and their global applicability but also gives broader insights into issues including poverty, international politics, and even gender equity.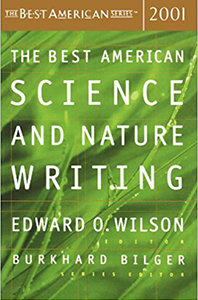 The Best American Science and Nature Writing 2001
Edited by Edward O. Wilson and Burkhard Bilger.
Sandra's essay is titled "Troubled Waters."
Houghton Mifflin, 2001.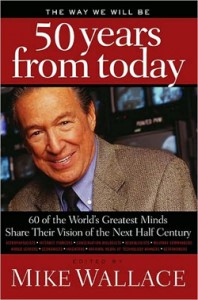 The Way We Will Be 50 Years from Today
Sandra's essay is titled In Harmony with Earth's Water Cycle.
Thomas Nelson, 2008
The world is an uncertain place, which is why the future and the unknown absolutely fascinate us. Veteran television journalist Mike Wallace asked the question "What will life be like 50 years from now?" to sixty of the world's greatest minds. Their responses offer a fascinating glimpse into the cultural, scientific, political, and spiritual moods of the times. Edited and with an introduction by Mike Wallace, this book provides an imaginative and thought-provoking look into our collective soul and the critical issues that underlie our hopes, prayers, fears, and dreams for life in the 21st century.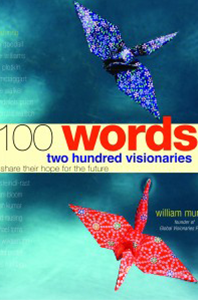 Edited by William Murtha, Conari Press, 2010
Sandra's 100 words:
"The challenges before us are less about healing the planet than about healing ourselves. We have so disconnected ourselves from Earth's beauty, mystery, and magic that we no longer feel whole. We seek satisfaction through material things, rather than through connection to communities. We have lost our sense of wonder, and our sense of place and belonging.
Here is an antidote: The tears we shed today—over war, death, disease, isolation, and aloneness—are comprised of molecules of water that have cycled through Earth's ecosystems for millennia. Let our tears connect us back to the beginning of life, and move us into constant joy at being alive." —Sandra Postel
Get in touch
For more information on books by Sandra Postel or how to arrange a guest speaking engagement, please contact us.
Contact